OneCal as a

Motion alternative
OneCal's privacy-focused, reliable calendar synchronization software, simple UI, team invites, more affordable pricing make it the #1 Motion alternative for calendar sync.
Get 30% recurring discount + assistance with onboarding and migration if needed.
Motion Alternative
What makes OneCal a
superior Motion alternative
for syncing calendars?
Privacy-focused calendar sync
OneCal offers the flexibility to select specific events and their properties for cloning across your other calendars, showcasing its status as the leading choice for the most advanced calendar synchronization software.
Motion doesn't offer the same level of configuration options over how your calendars are synced.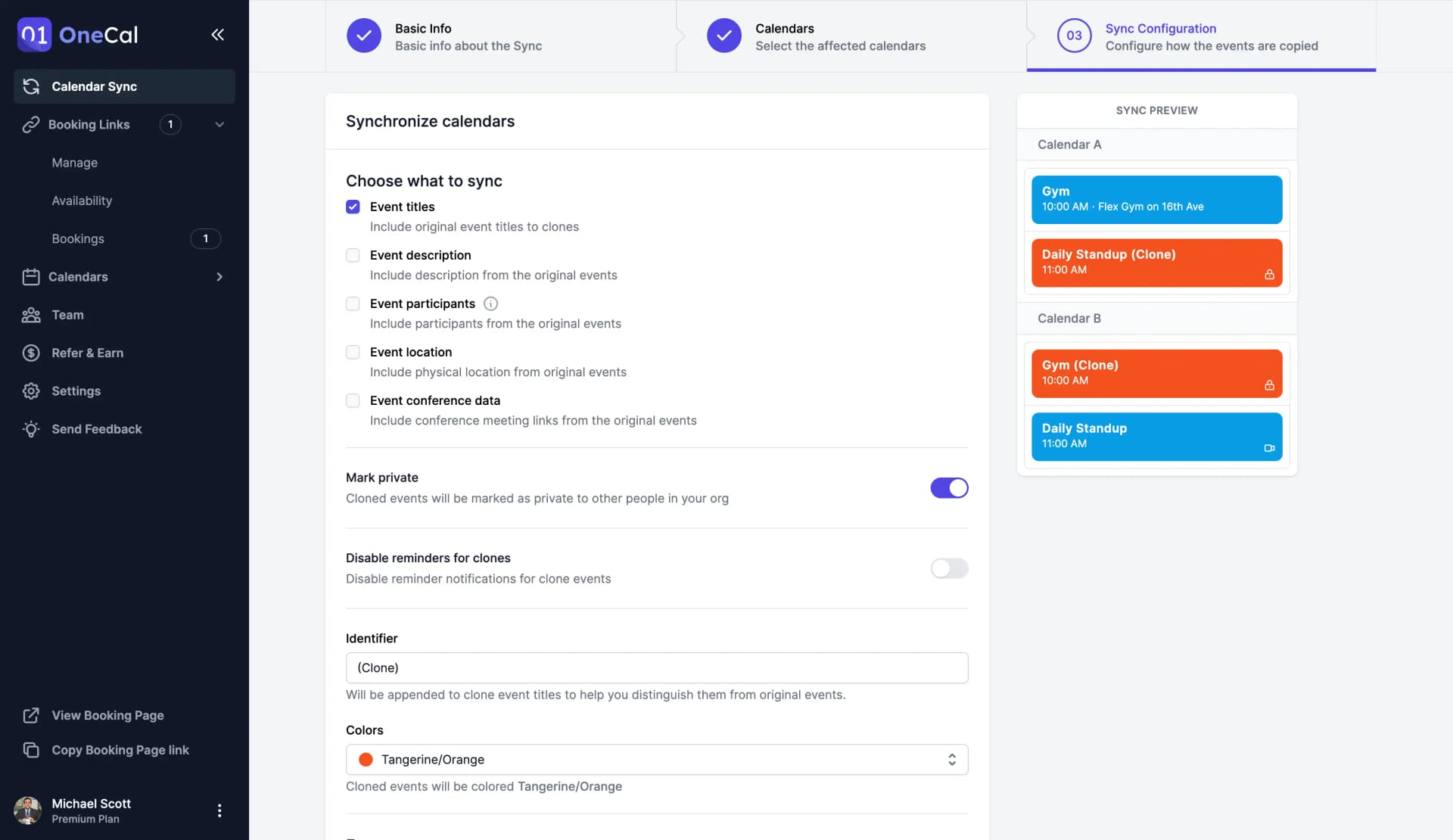 Sync all your calendars in less than one minute
With OneCal, you can sync all your calendars in one minute, allowing you to sync single calendars with multiple others or multiple calendars simultaneously.
With Motion, you can at most sync 2 calendars at the same time.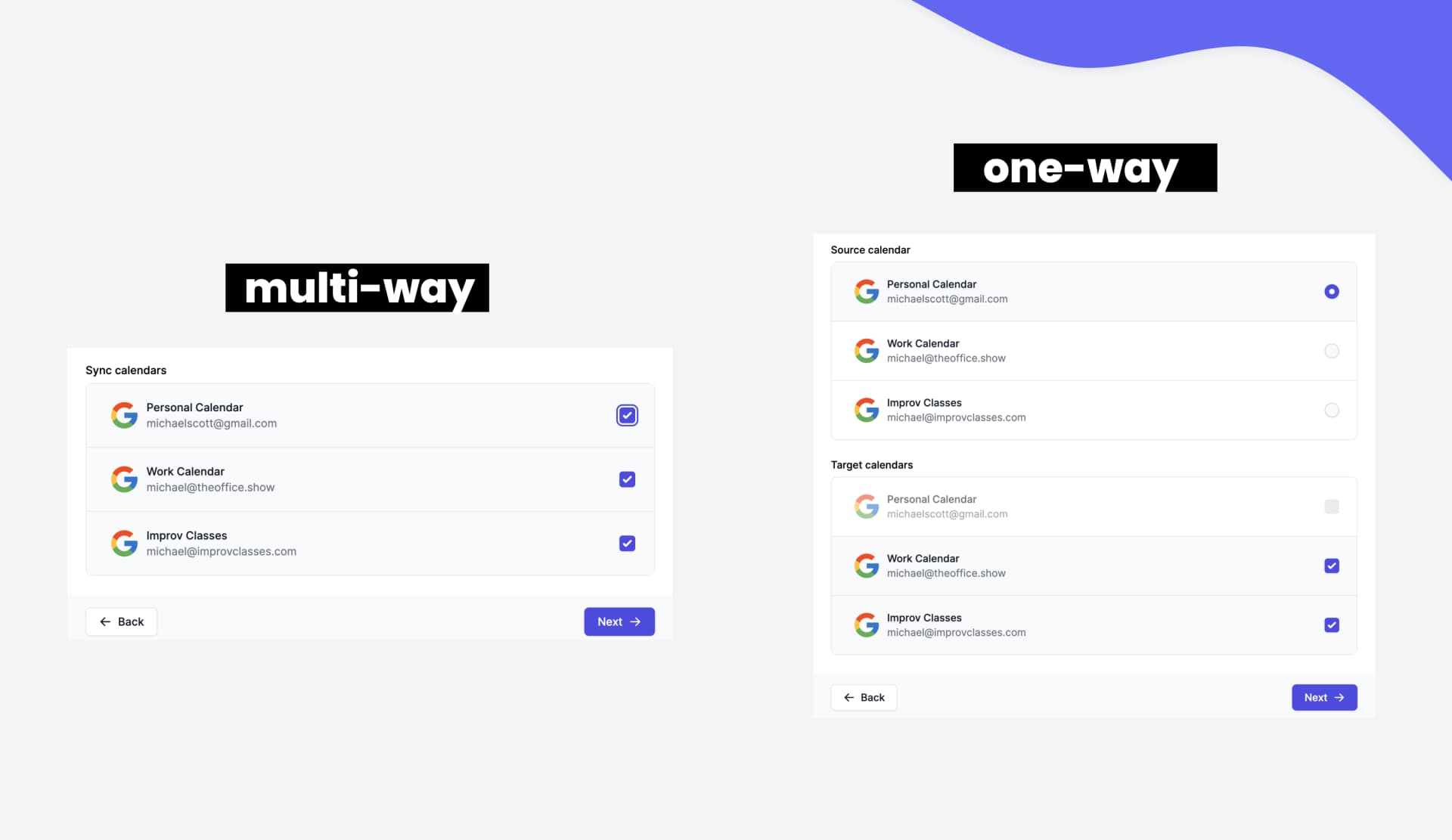 Fast, reliable syncs
We've dedicated significant effort to ensuring the calendar sync process is both swift and dependable. Through our optimized algorithm, you can synchronize multiple calendars with thousands of events in a single, seamless operation, completing the process in under 5 minutes.
Refined and Intuitive User Interface (UI)
OneCal's Commitment to an Effortless User Experience: Intuitive Interface, No Guides Required.
Hassle-free Scheduling links
With OneCal, managing your appointments, meetings, and events becomes a breeze, thanks to our user-friendly scheduling links. Say goodbye to the hassle of tedious back-and-forth communication and confusion that often accompanies coordinating multiple calendars.

Michael Scott
Improv Class
Are you ready to unleash your inner comedian and master the art of improvisation? Look no further! Join me, Michael Scott, for an exciting journey into the world of spontaneous creativity.
Online conferencing
America/New York
| M | T | W | T | F | S | S |
| --- | --- | --- | --- | --- | --- | --- |
| | | | | | 1 | 2 |
| 3 | 4 | 5 | 6 | 7 | 8 | 9 |
| 10 | 11 | 12 | 13 | 14 | 15 | 16 |
| 17 | 18 | 19 | 20 | 21 | 22 | 23 |
| 24 | 25 | 26 | 27 | 28 | 29 | 30 |
| 31 | | | | | | |
Affordable Pricing
At OneCal, we understand the importance of budget-friendly solutions tailored to your specific requirements. That's why we offer a straightforward pricing package designed to fit your needs precisely. Whether you need to synchronize a few calendars or manage a more extensive team, our flexible pricing model ensures you only pay for what you need.
Over the years, Motion has continuously added numerous features, resulting in increased prices. However, even if you don't require all the features they offer, you are still required to pay the full price.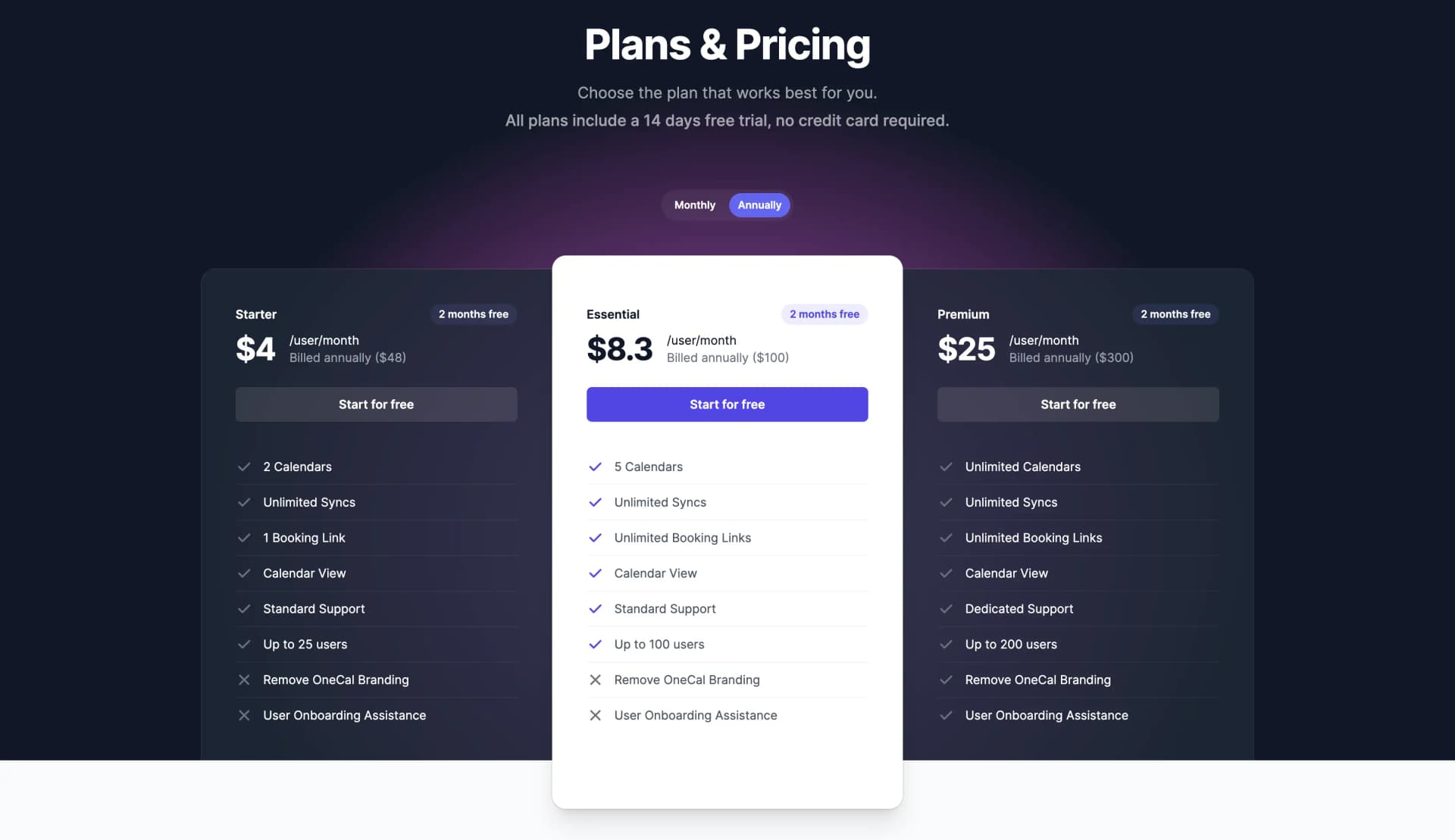 View all your calendars in one place
With OneCal, you can view all your Outlook and Google calendars in one place. Furthermore, you can choose to hide clone events, so you don't view duplicate events.
Team Plans
With OneCal, inviting and paying for your organization or team has never been easier. Skip the hassle of scheduling calls with sales teams or setting up new dashboards. Our platform provides a simple and straightforward process, allowing you to efficiently manage your team without unnecessary complications.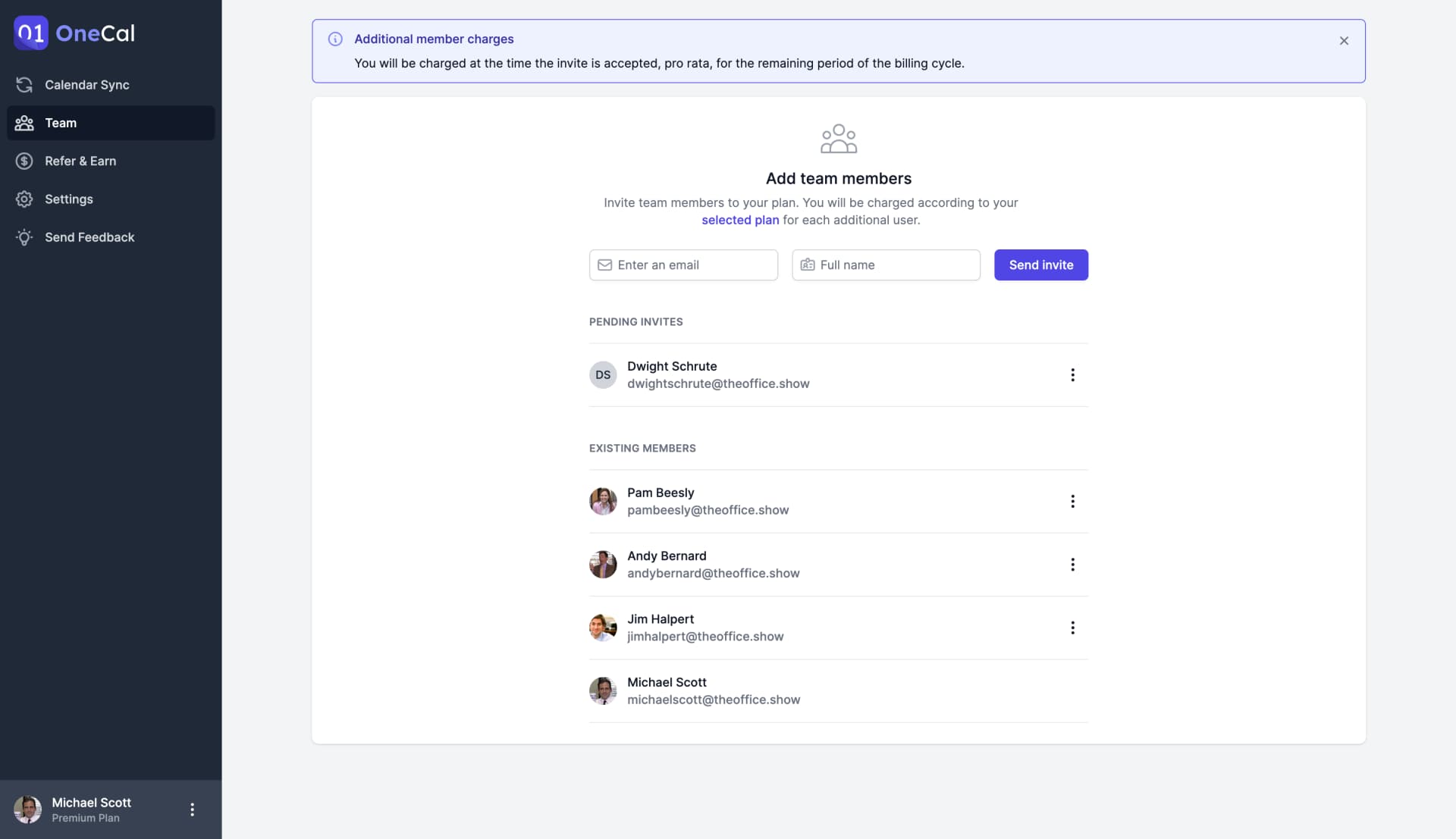 Switch to OneCal in minutes
Provide yourself and your team with the simplest and most configurable Calendar Synchronisation tool in the market.

Get 30% recurring discount + assistance with onboarding and migration if needed.