All your Calendars

in one view
With OneCal Calendar View you can merge Outlook and Google Calendars in one view, hide clones created by OneCal Calendar Sync, and much more.
How can Calendar View Help you?
Outlook and Google Calendar in one view
With Calendar View, you can view multiple Outlook and Google Calendars in one view. No need to login to Google Calendar or Outlook separately to see your schedule.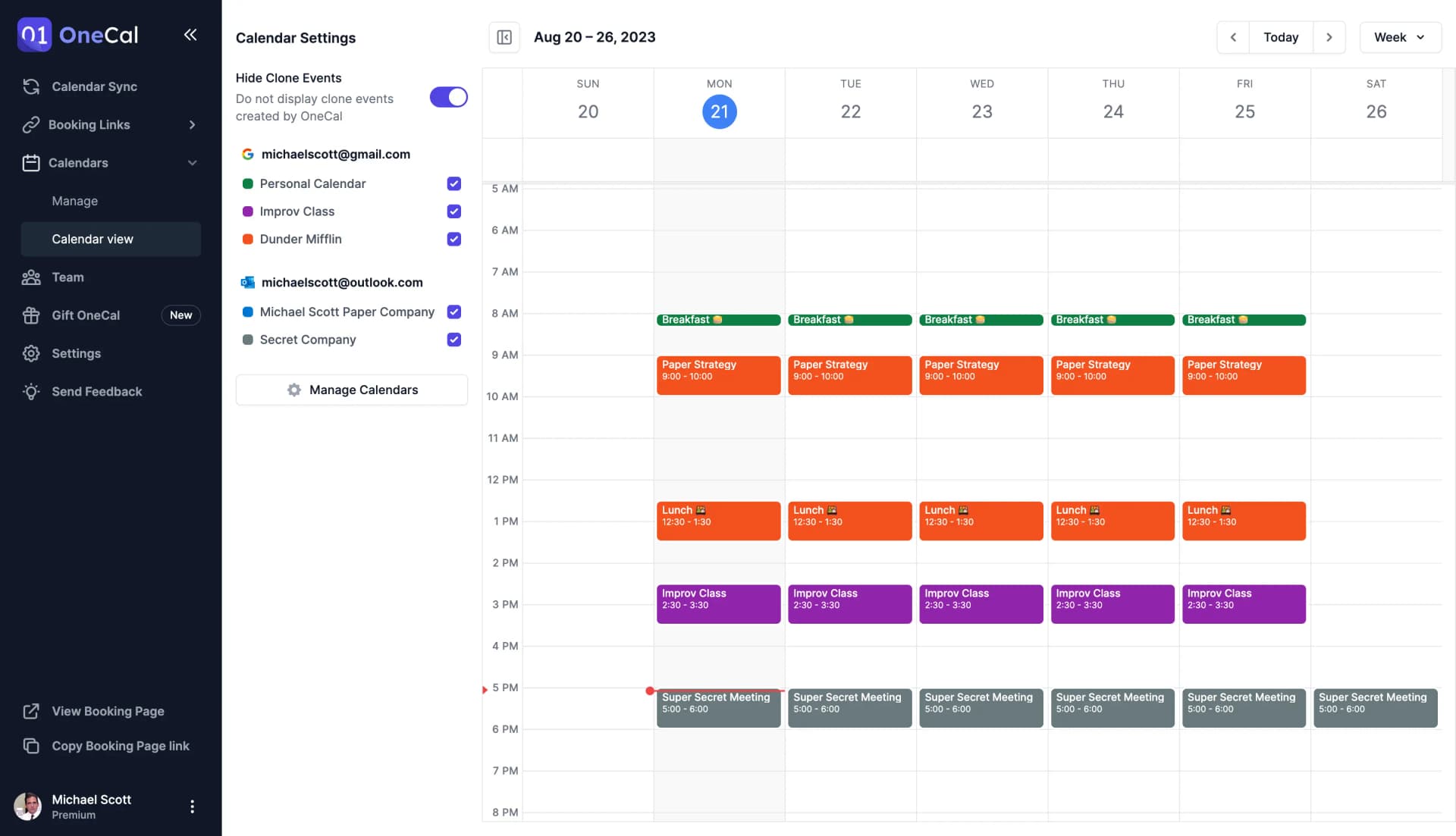 Hide OneCal Calendar Sync Clones
With Calendar View, you can hide clone events created by one of your Calendar sync clones. This makes it easy to see all your events in one place, avoiding distractions.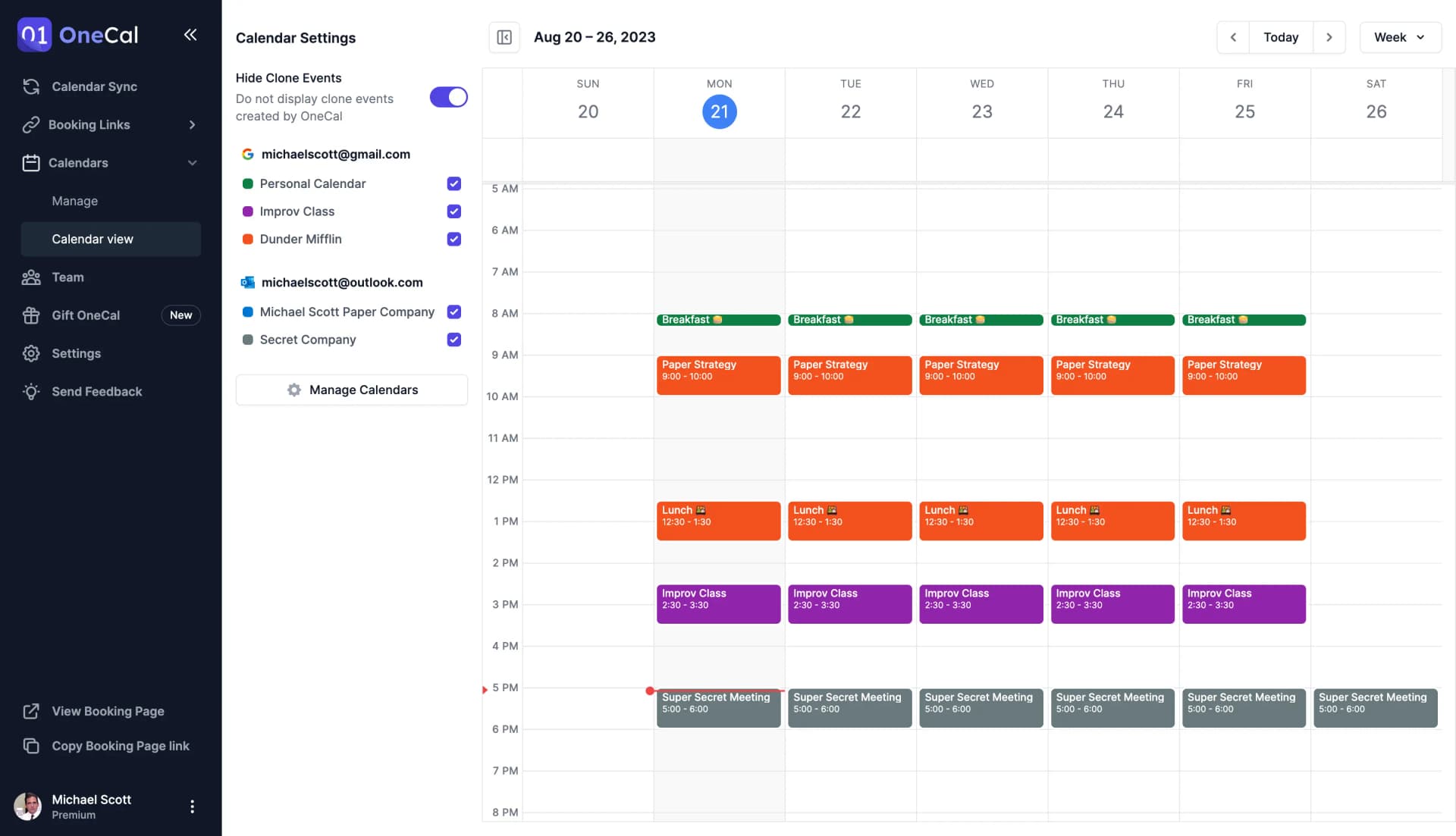 Mobile-friendly, intuitive interface
We have done our best to make managing multiple calendars as easy as possible. You can toggle the calendar settings for more space, navigate through weeks, months, or years, etc, while being mobile-friendly.
Quickly joing meetings
With Calendar View, all your meetings are in the palm of your hand. You can joing meetings with just one click.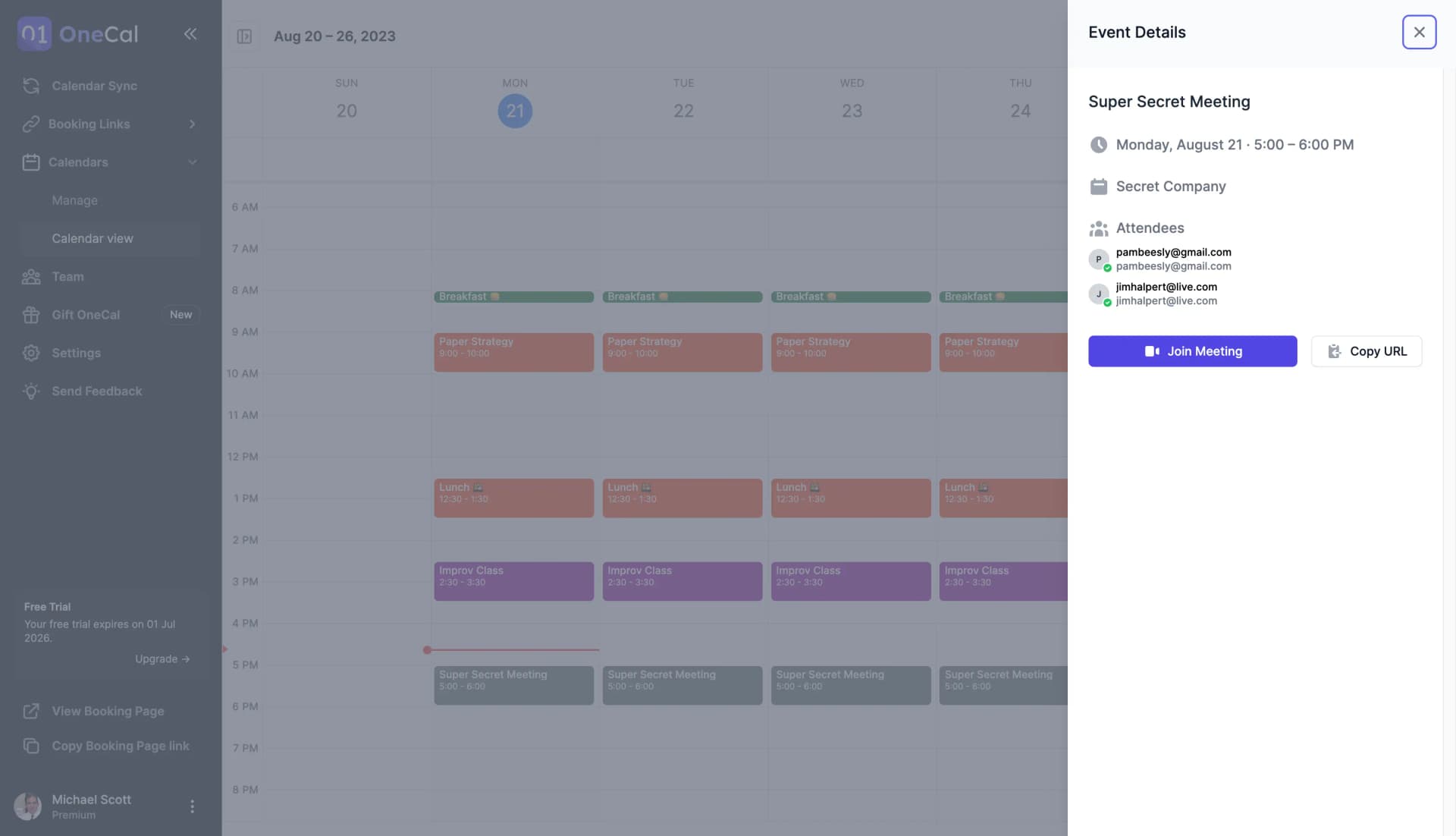 Frequently asked questions
Ready to sync your Calendars?
Reflecting your availability across multiple calendars is tedious and time-consuming. OneCal was created with a mission to give peace of mind to calendar users.