Why you should sync your Google Calendars
Authors

Name

Twitter
Published on
Ready to Sync
Your Calendars?
Create a OneCal account to sync multiple Outlook and Google Calendars, create Booking Links, and much more.
Imagine this: you're a freelancer working with multiple clients, each of which requires you to use your own Google account which comes with its own calendar. You get invited to a bunch of meetings and before you know it, you have a meeting conflict. How did this happen?
When your team members plan meetings using the "find a time" feature on Google Calendar, they can only see meetings in your primary Google Calendar. They might think you're free when in reality you have a meeting on another calendar.
OneCal to the rescue 📆
We've been in this exact situation many times ourselves and it's why we built OneCal. We wanted to solve this problem once and for all, in the best way we could.
OneCal synchronizes Outlook and Google Calendars, so your team always knows your real availability. and avoid meeting conflicts. You can configure as many synchronizations as you need and won't have to think about your calendars ever again.
After setting up your sync configurations, OneCal will keep your calendars up to date automatically. You won't ever need to open the app again. Set it up once, and forget that it's there.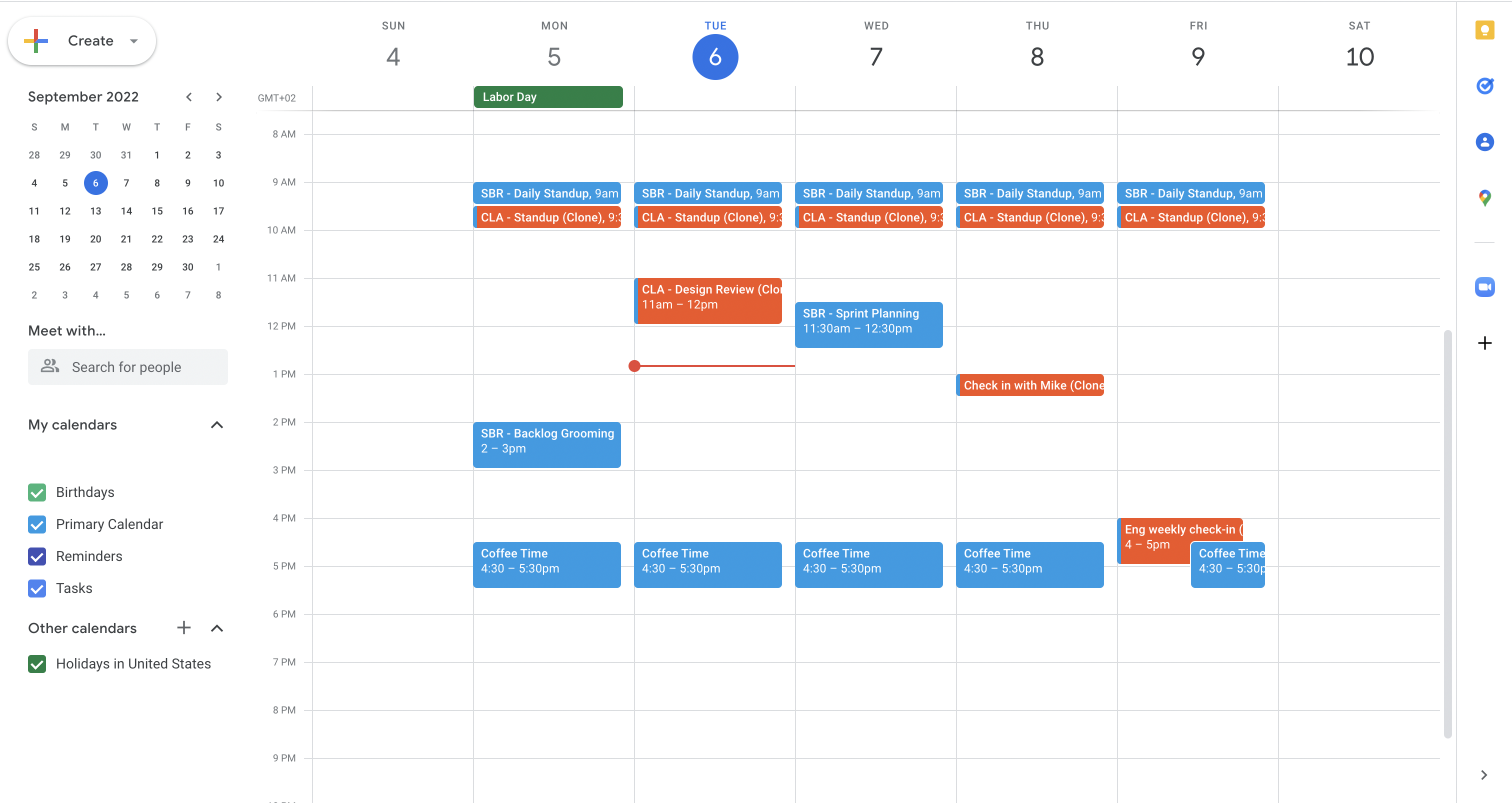 How's OneCal different from importing multiple Google Calendars?
Importing external calendars to Google is a very useful feature. You will be able to see all your events in one view, overlayed on top of each other. However it has a few problems:
If your team uses "Find a Time" feature of Google Calendar to schedule meetings, they won't be able to see events outside of your Primary calendar. This often leads to meeting conflicts across calendars.

Google provides very little control over the privacy of imported calendars. Workspace administrators may be able to see events and details for those events from imported calendars. This is a deal-breaker for a lot of people.
OneCal solves both of these problems:
By copying events from other calendars to your primary calendar, it ensures that all your team members will see your actual availability.

We give you full control over which events you want to copy, as well as which event details to copy over. For a lot of people, just blocking the time on their calendar is enough and we give you the option to do that.
Sign up for OneCal
If this sounds useful to you and you'd like to give OneCal a try, head over to our website and sign-up for free today.