Published on
Our Product Hunt Launch 😻🚀
Authors

Name

Eraldo Forgoli

Twitter
I'm writing this article to document and share some knowledge about how we made it to the top #3 Product of the Day on Product Hunt, hoping it's useful to anyone who will launch in Product Hunt, or is just curious how we made it.
Preparations [before_launch] 🕵️‍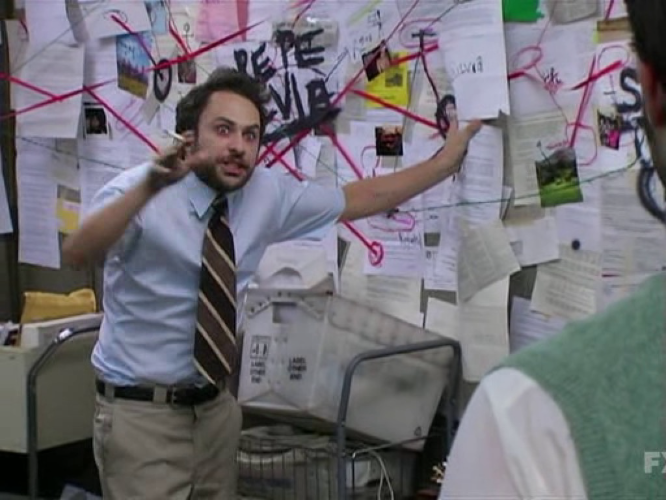 Research 🤓
We started researching successful Product Hunt launches, trying to learn as much as we could from their success stories. We extracted what worked, and converted it into a notion page that contained all info needed.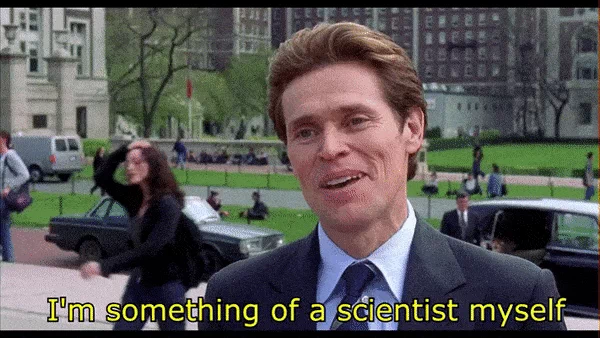 Create an upcoming page 🖼
Creating an upcoming page helps you attract hunters, enthusiasts, and supporters.
It takes a little effort to create an upcoming page using the ship tool developed by Product Hunt.
Take a look at our upcoming page: https://www.producthunt.com/upcoming/onecal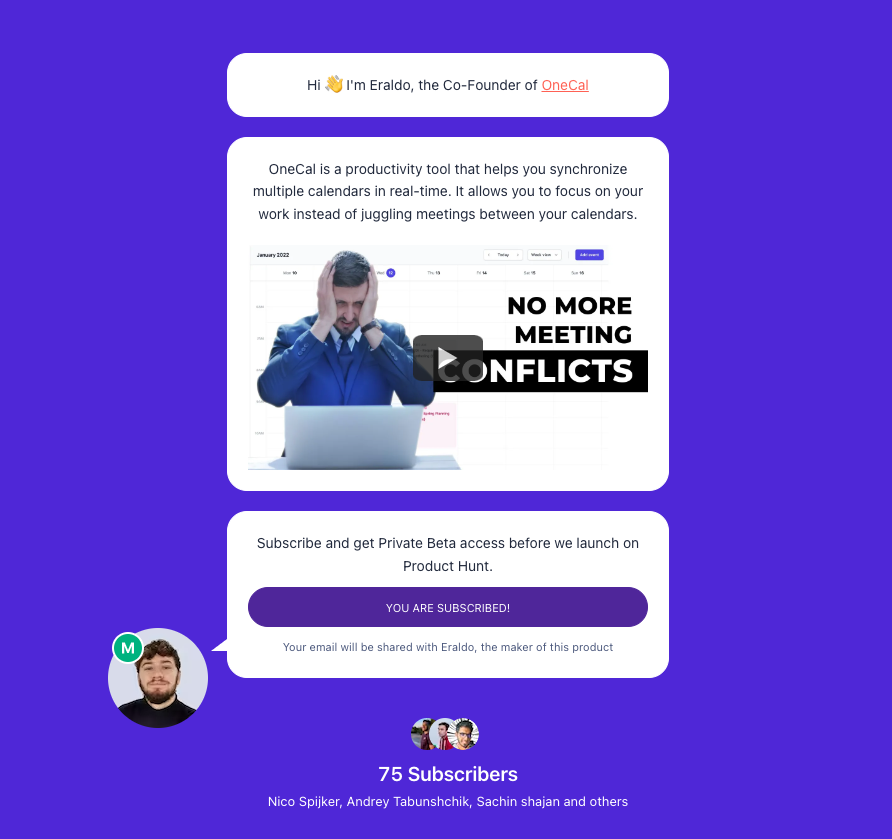 Networking 🔗
Kleo and I started networking in multiple channels at the same time. We joined multiple Slack and Discord channels and started connecting with Entrepreneurs, marketers, SEO experts, etc.
Firstly, we started sharing OneCal on the public channels, asking for feedback (at that time we were still in private beta).
Secondly, we started reaching out to Product Hunt founders, asking for feedback.
*Note: You should be very careful about how you approach messaging privately. People don't appreciate being pitched, or marketed. Try to be as genuine as possible. Also, don't expect a high response rate from messaging individually asking for feedback and support. The aim should be to be genuine and hope for the best.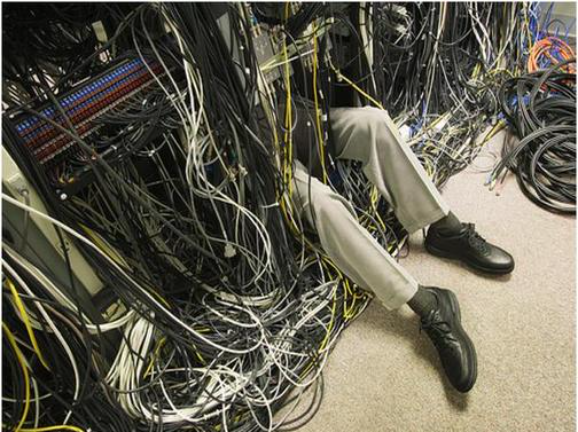 Planning and organizing 📝
We use Notion & Jira to organize and document every step. It tremendously helped us keep our feet on the ground, and focus on what's next.
This is a very small portion of the Product Hunt launch Epic on our Jira. Make sure to label the items so you have an easier time finding them (I'm something of a project manager myself)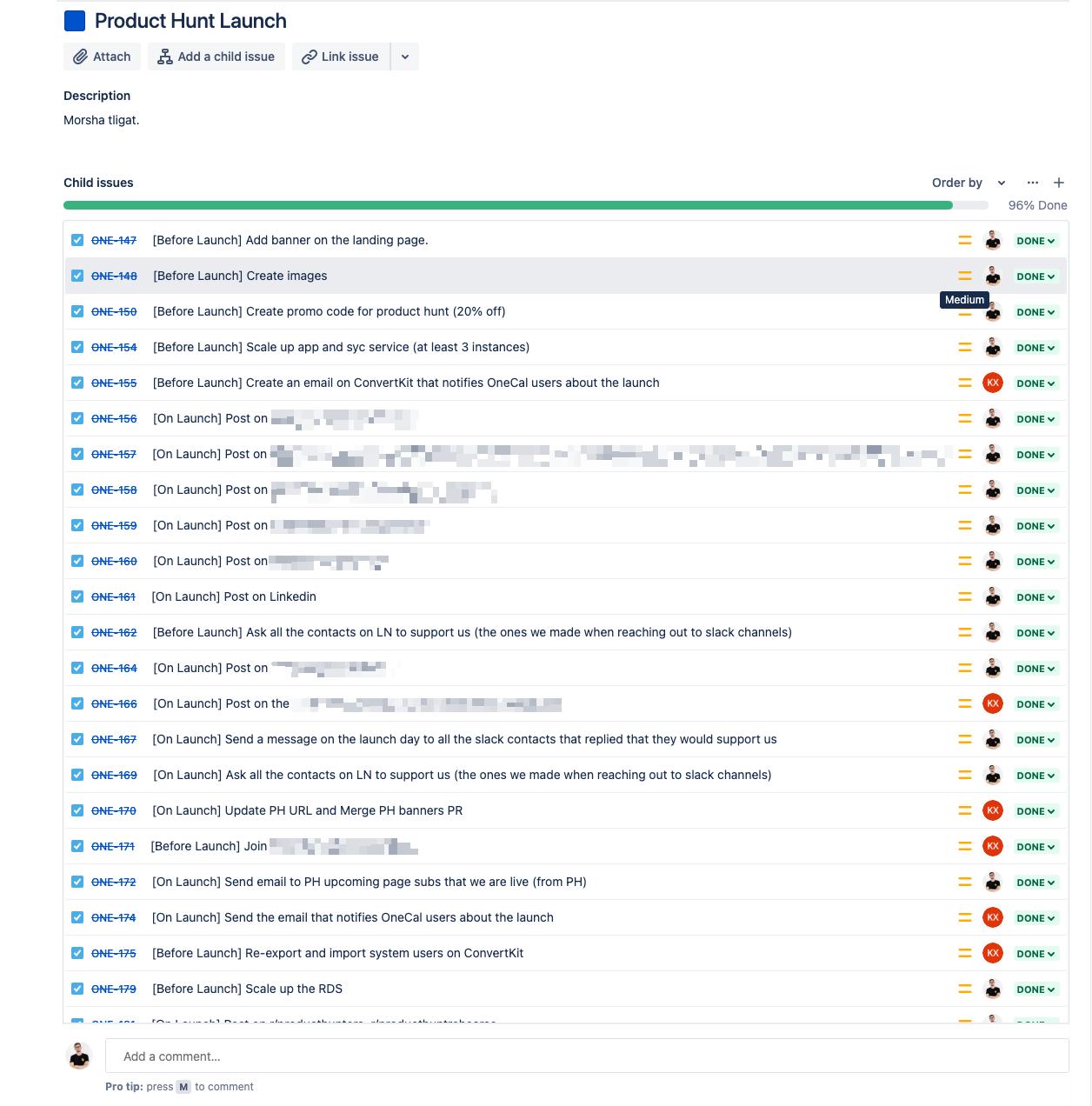 Don't be shy, ask 🙈
We had done our homework, but we were aware that there were things that we didn't know. So we asked Ervin from Publer for some advice, as he had launched Publer before we did. He provided some helpful information that we used when we Launched.
Content matters 📝
Presenting the product properly is a key ingredient in the success of the launch. We used this template to write and formulate the content.
Our advice is to be as natural as possible, and don't try too hard to sell. If there is a need for your product, people will check it out, try it and buy it. You should do your best to present your product accurately and with as much passion as possible.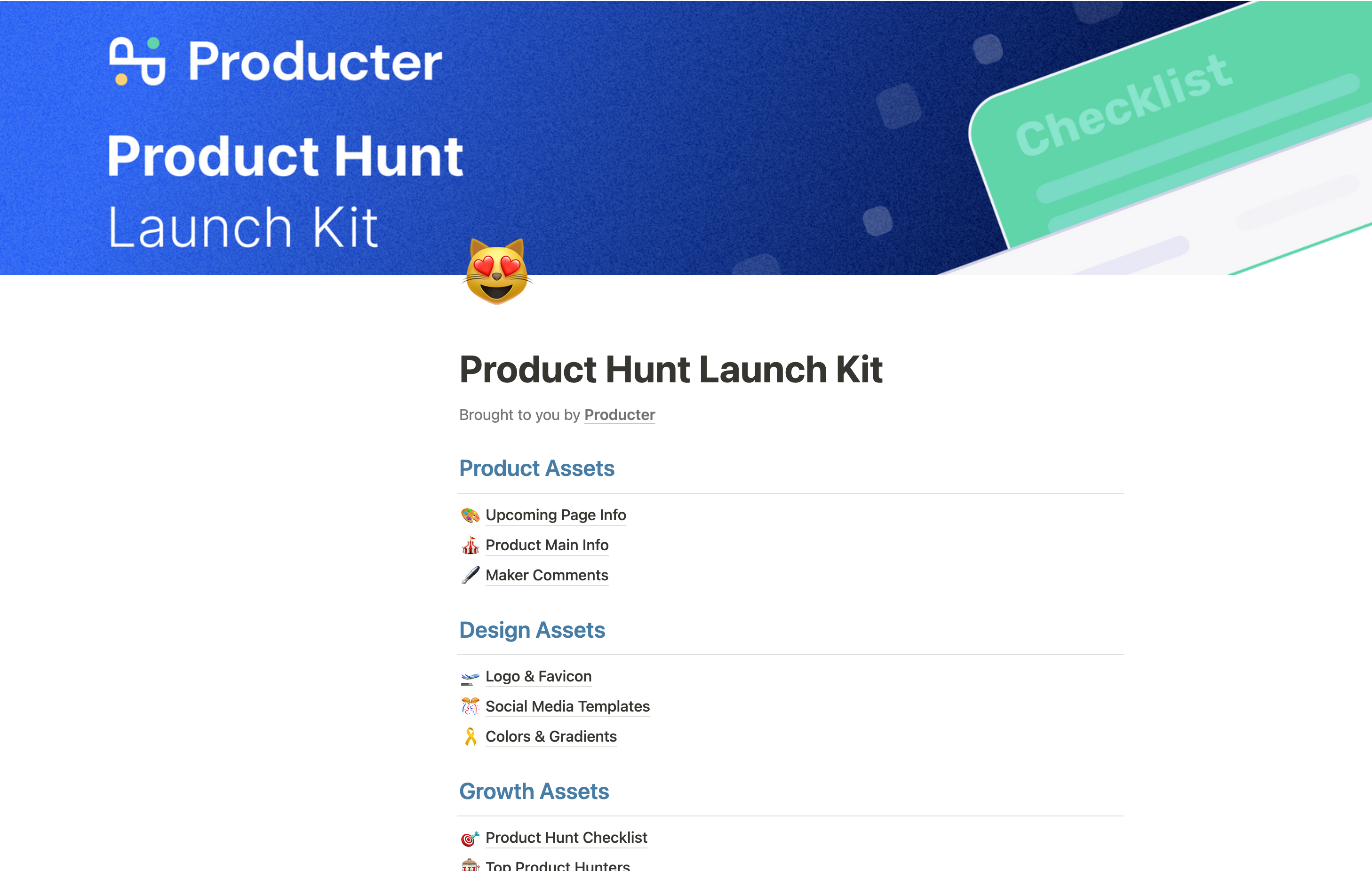 Prepare your gallery
We are something of designers ourselves, so we use Figma to design the gallery that Product Hunt requires.
You can use whatever tool you prefer, just make sure you are presenting your product the easiest way possible, and your designs are clean.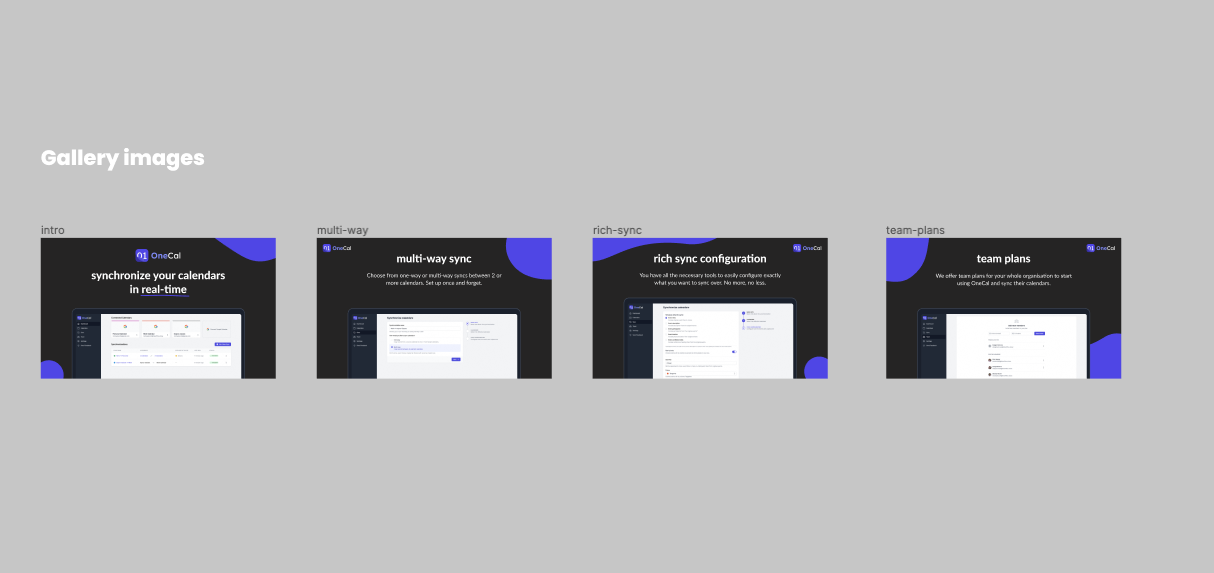 Schedule your launch 🕦
One thing that we learned a little bit late, was that it was a good idea to schedule your launch. The reason is that you'll appear on the coming soon page. We scheduled our launch 2 days prior to the launch, and got featured on the Product Hunt page, a day prior to our launch: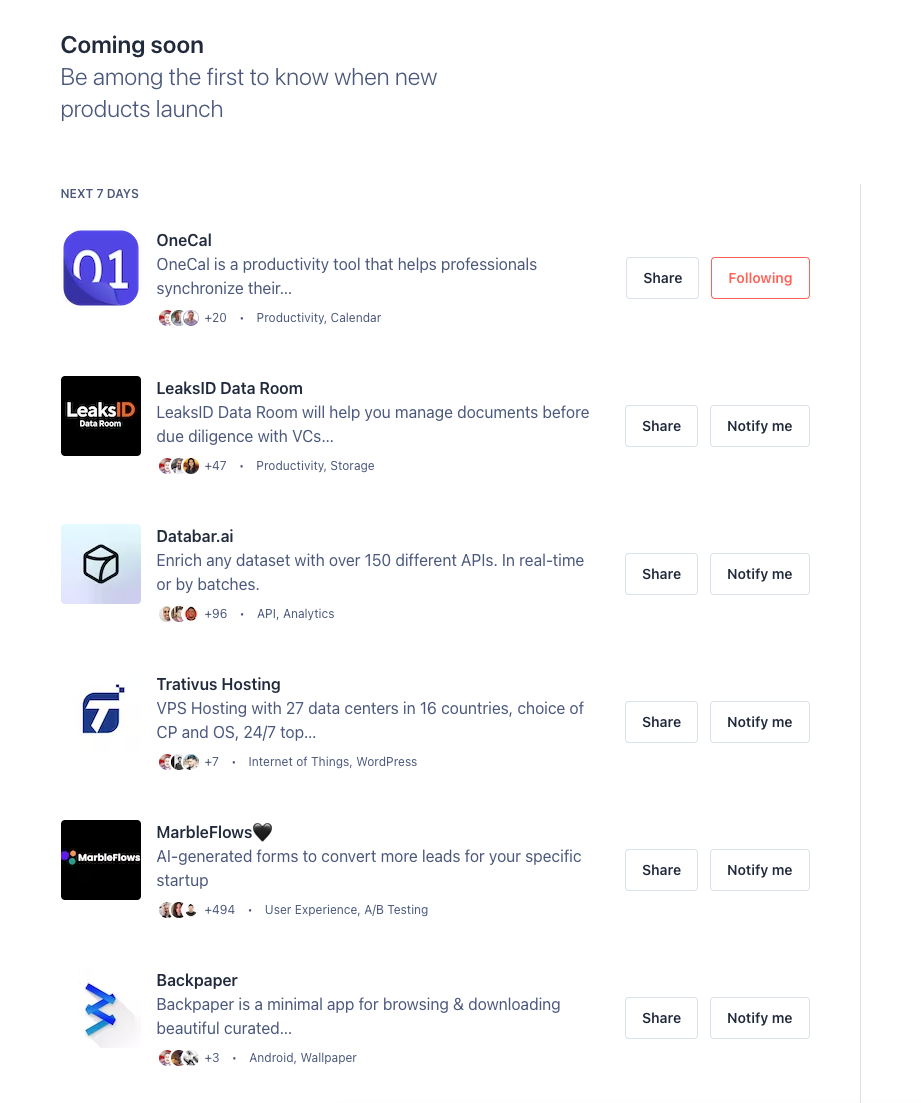 Small details matter 🤔
Make sure to welcome visitors from Product Hunt, and offer them a discount.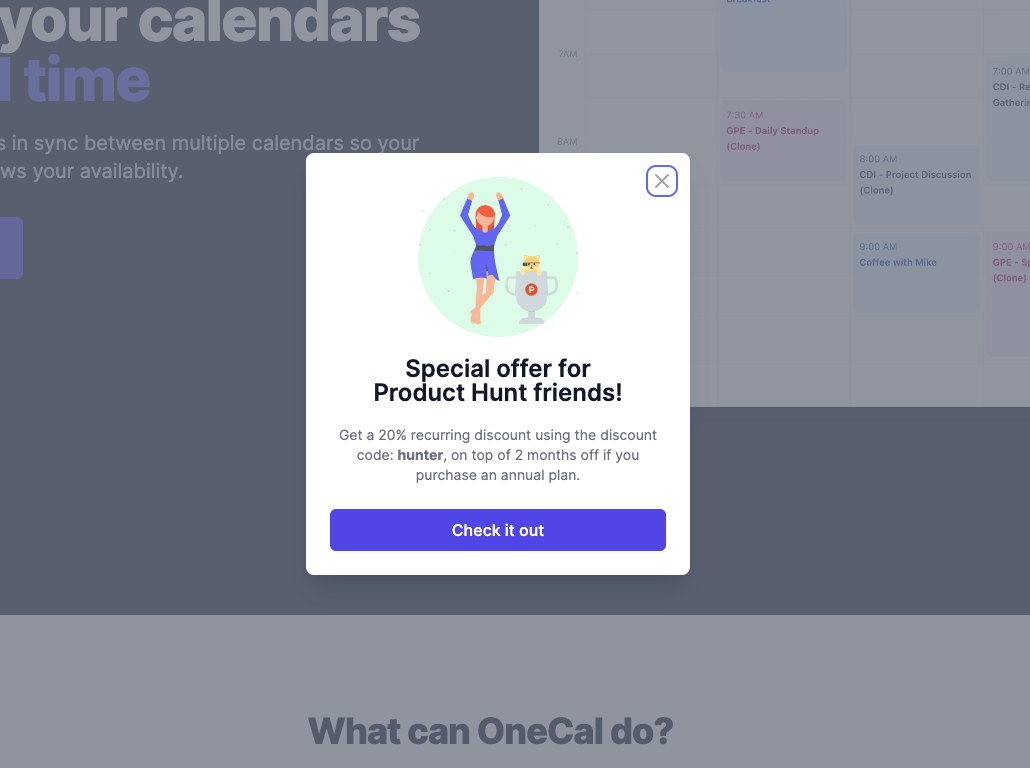 Prepare the emails 📧
Make sure to create your email templates prior to the launch, and have the email participants already exported, so you don't get distracted on the launch day. We made everything ready days before the launch, so during the launch we only had to click the send button, and focused on what mattered.
Launch day [on_launch] 🚀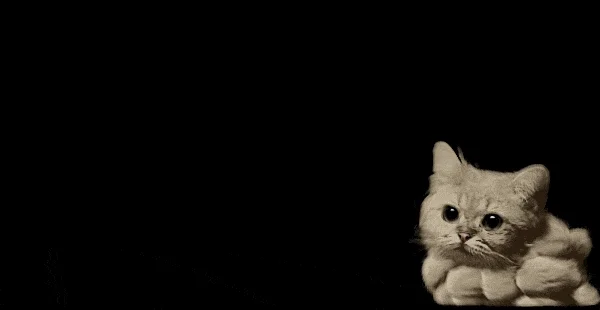 Notify every supporter 🚨
As soon as you launch, you should notify every connection you made, and post in every channel your engaged.
We notified everyone we engaged, and posted in all Slack channels, Facebook Groups, Discord servers, Linkedin, etc.
We also made sure to send emails from Product Hunt, also notified our Beta users that we launched on Product Hunt.
Note: Be sure to post in the appropriate channels, don't spam. Double-check if you are allowed to post in that channel, and word your post appropriately. Don't ask for upvotes, or post in communities that you didn't engage in.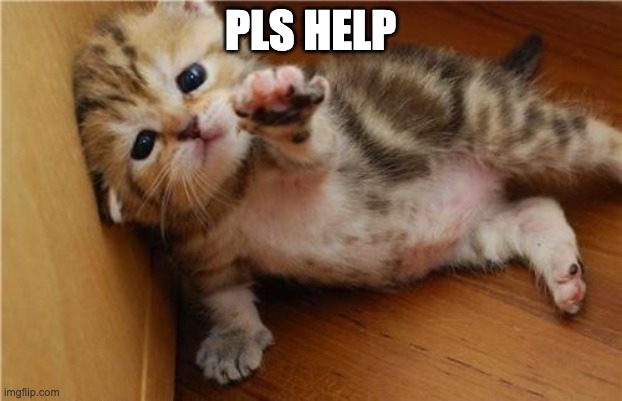 Engage ☁
You have to engage with the community as much as you can. Reply to the comments, and answer the positive and negative feedback with as much detail as possible.
Ryan Hoover comments 😻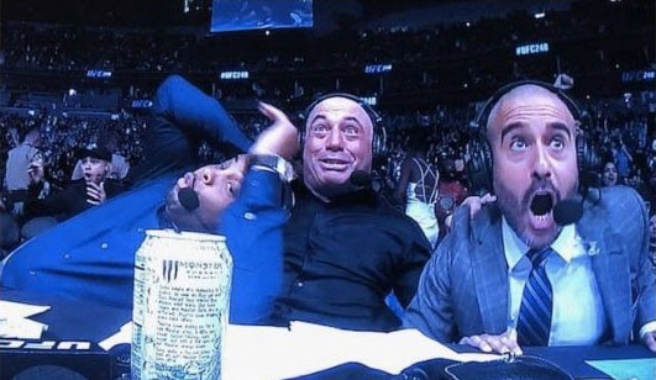 Well, we didn't expect this!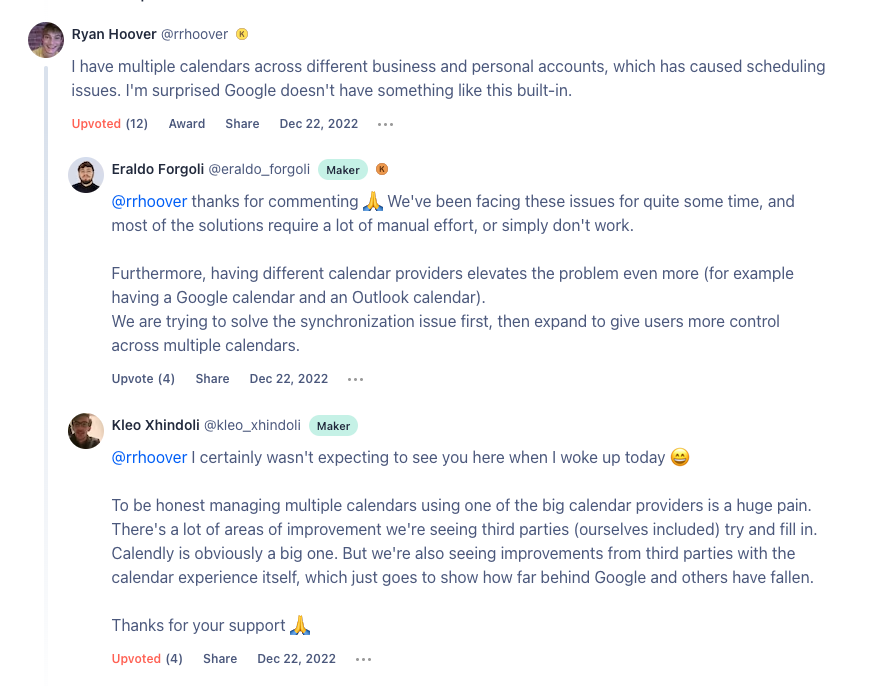 Results [after_launch] 🔢
We launched on Product Hunt, on December 22, 2022, and the love we received from the community was incredible. We reached 520 upvotes, 267 comments, and 840 followers, marking #3 Product of the Day. We appreciate every upvote, and comment we received, wouldn't make it without you!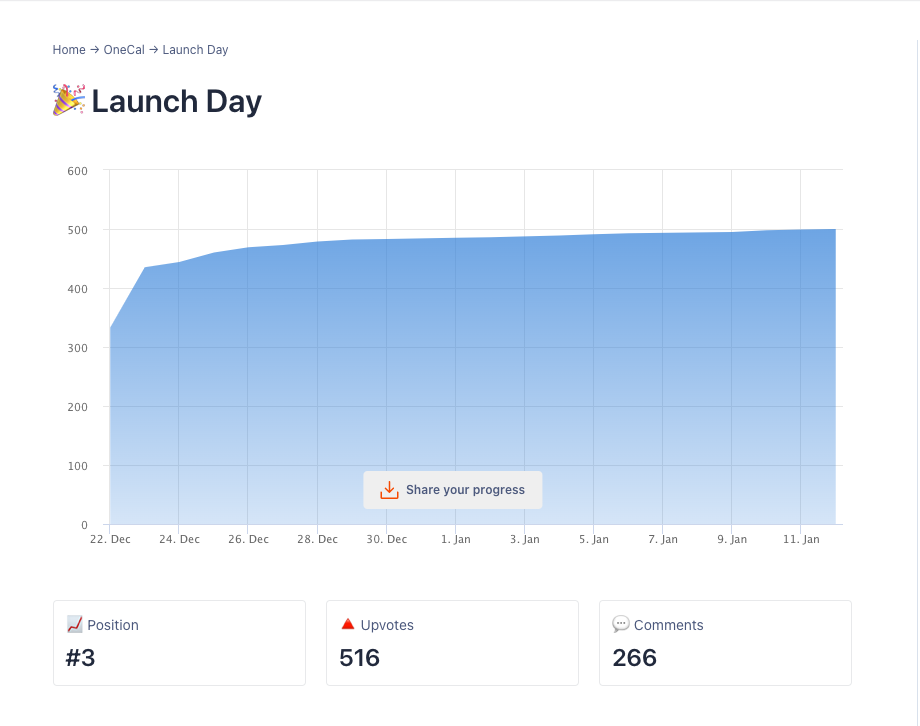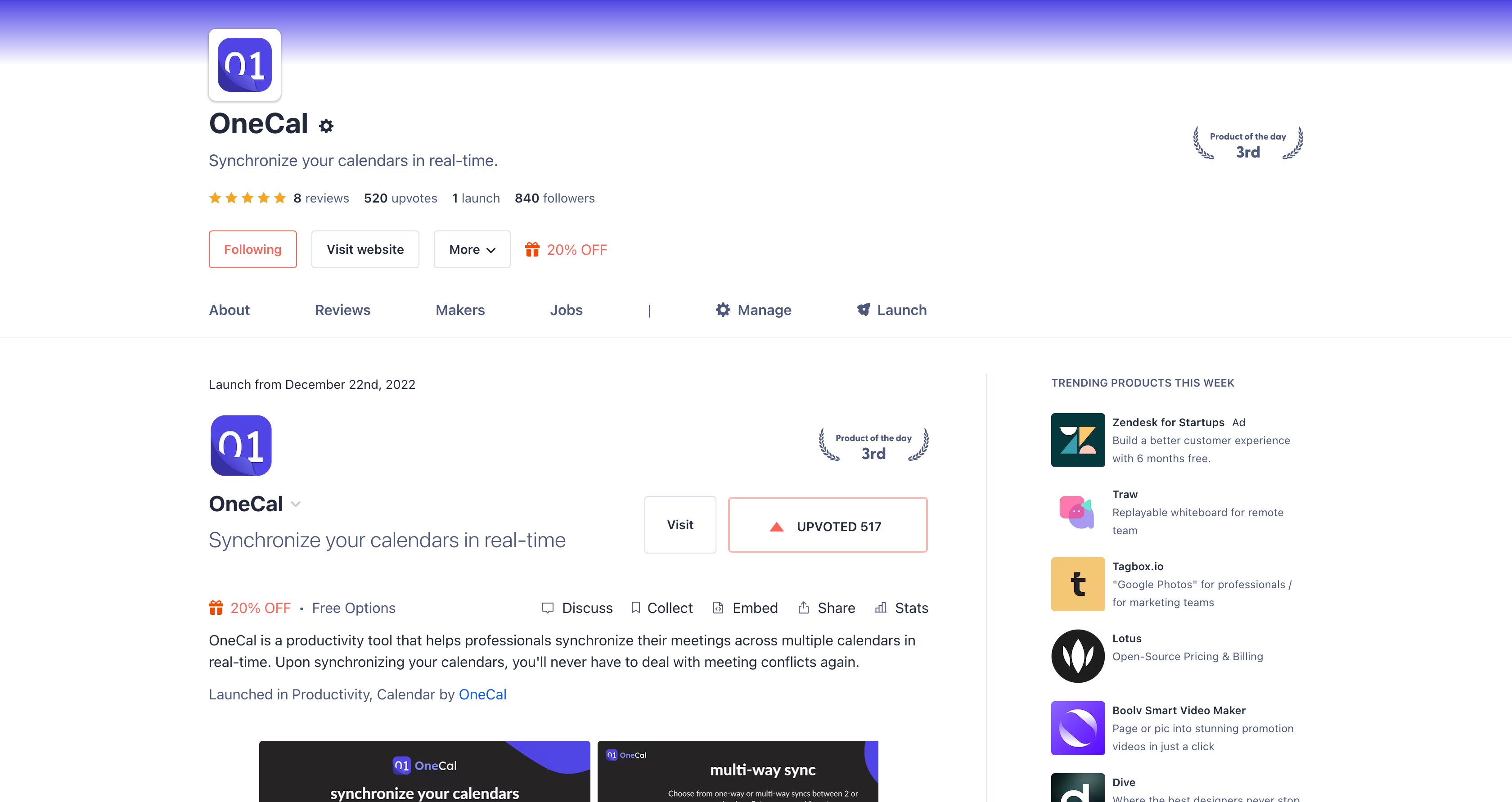 New paying customers
We got 15 new paying customers from the launch (around $100 MRR).
If you expect to have a blast in your sales from the launch of Product Hunt, I'll recommend lowering your expectations.

Product Hunt shines in:
Helping new startups have an audience and get exposed to potential clients or supporters.

Increases the SEO score (our score was terrible before the launch).

Providing recognition: If you reach the top #3 Products of the Day, the badge can serve as a token of recognition, which means that you competed against top new products that day and you made it.

Networking: You can connect with fellow founders, entrepreneurs, investors, etc.
That said, don't expect much from it, have your expectations kinda low, and look forward to the next step.
Final notes: